On July 22, 2023, Sofia's entrepreneurial and startup scene came alive in a spectacular networking event unlike any other. The "Innovate & Connect" event, held at the prestigious Ring Tower, marked a triumphant step forward in reimagining networking experiences.
Not Your Average Networking Event in Bulgaria
Breaking free from the conventions of mundane networking events in Bulgaria, "Innovate & Connect" was designed to provoke thought, inspire, and foster meaningful connections. Attended by international entrepreneurs, startups, freelancers, digital nomads, and other dynamic individuals, the event was a testament to Sofia's vibrant business scene.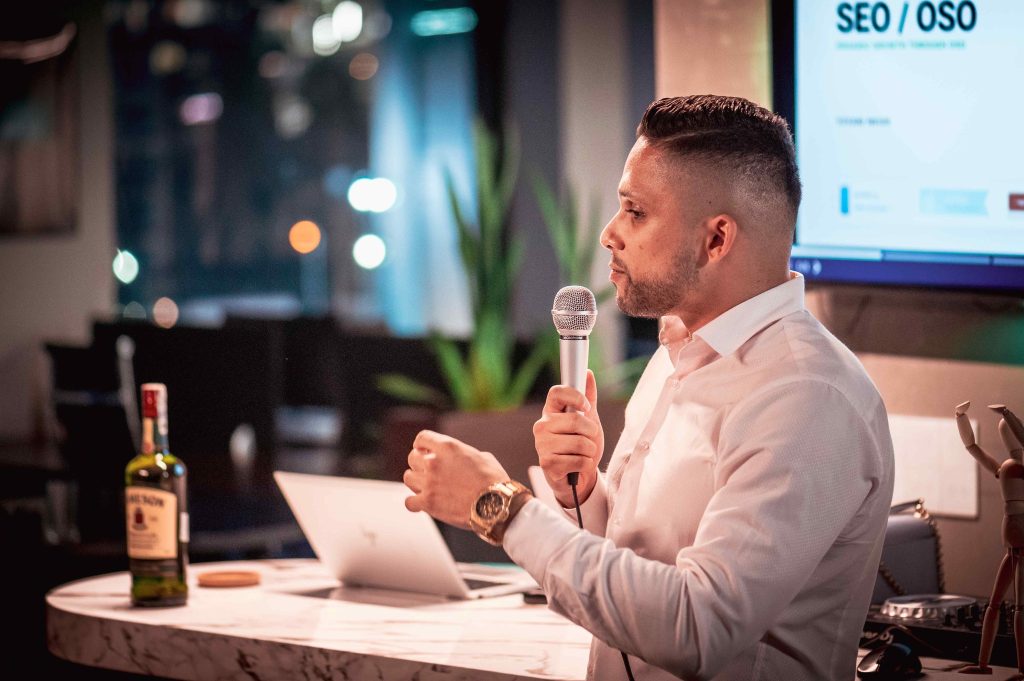 A Night of Inspiration and Knowledge Exchange
The event was brought to life by an exceptional lineup of international speakers and sponsors. From discussing the journey of starting a business and raising funds to navigating the IT employment shortage, each presentation was a treasure trove of insights. The audience left not just enriched with knowledge, but also inspired to take on new challenges.
Whiskey Tasting – A Twist on Networking
Interspersed with the enlightening talks was an exclusive whiskey tasting experience, curated by Jameson Bulgaria. Adding a unique twist to networking, the whiskey tasting offered a relaxed atmosphere for participants to connect, discuss, and create lasting relationships.
A Stellar Venue: Ring Tower Sofia in Business Park
The Ring Tower, located in the renowned business district of Sofia, Mladost 4, was the perfect backdrop for the event. The modern aesthetics and innovative design of the venue mirrored the spirit of the event, setting the tone for a night of stimulating conversations and connections.
Exciting Upcoming Networking Events in Sofia
Building on the immense success of the "Innovate & Connect" event, we are thrilled to announce that our journey doesn't stop here. We are already in the process of planning more extraordinary networking events and gatherings in the coming months, the first of which is scheduled for September 2023.
This time, we're going bigger and better. The upcoming event will be held on a larger scale, featuring an even more impressive line-up of speakers, creative and known location and lots of networking opportunities. We're excited to bring together a diverse mix of entrepreneurs, innovators, and thought-leaders to collaborate and exchange ideas, fostering an environment of growth and innovation.
As always, expect the unexpected. Our September event will continue to redefine networking, ensuring every participant leaves with enriched knowledge, valuable connections, and an unforgettable experience. Stay tuned for more details coming your way soon!